IC3 Digital Literacy Certification

Skills you need to master. Credentials for your future.
Innovation has become an aspect of our regular daily existences and understanding how to work in conditions that require the utilization of computers and the Internet is more basic now than any other time. Thus, whether you plan to pursue a career in IT, or simply become more effective with technology, IC3 Digital Literacy Certification is the place to start, with over 5 million exams delivered globally.
Labs and courseware
LearnKey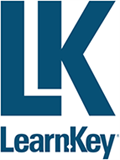 LearnKey video courseware enhances the learning experience and increases certification exam success. It provides self-paced on-demand video learning material for Certiport's IC3 Digital Literacy program. These expert learning solutions are easy to use and interactive and help prepare students for certification success.
Video-based e-learning courseware
Interactive labs
Prescriptive study guides
Available for: IC3 GS4, IC3 GS5, and IC3 Spark GS5
CCI Learning

CCI Learning Solutions offers complete solutions for teaching and validating the essential skills needed in today's workplace. As an industry leader, its services and products for IC3 include approved courseware in both print and e-book versions, for instructor-led classes. They also have additional teacher resources available through various licensing options to help accommodate the learning environments of all sizes.
Available for: IC3 GS3, IC3 GS4, and IC3 GS5 (Win 10/Office 16)
Pearson
Pearson programs are aimed at helping learners prepare for and discover greater education and employment opportunities. They are dedicated to creating learning materials that provide relevance, real-world application, and the highest quality content. With materials that include strong instructional support, ensuring learners meet the desired outcomes, Pearson helps prepare candidates for industry-recognized certifications.
e-Courses Available for IC3 GS4, IC3 GS5 (Coming Soon)
Textbooks/eTexts Available for: IC3 GS5 (Win 7 /Office 13)
Teknimedia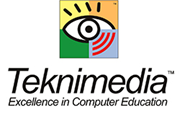 Teknimedia is a provider of high-quality interactive online and offline computer training and assessment software. They specialize in digital skills assessment, digital literacy training, IC3 training, college and career readiness, and computer-based training. With over 1,500+ schools, colleges, and training programs succeeding with its products, Teknimedia is an ideal learning solution for the IC3 Digital Literacy Certification.
Available for: IC3 GS4, IC3 GS5 (Win10/Office 16)
4TRAINYOU
4TRAINYOU has been designed to develop fundamentals computer and Internet skills with the goal of increasing technical skills and career opportunities.
This course provides the knowledge and skills necessary to achieve IC3 Digital Literacy Certification for GS5 and GS4. (Available in Spanish)
Moore Solutions Inc.

The MSi curriculum is designed to address the needs of the K-12 and higher-ed classrooms. The curriculum is engaging, hands-on, and user-friendly. It aligns with industry certification exam objectives and can be crosswalked to your State course frameworks.
Students are assessed every step of the way reducing exam day surprise. Teachers can export grades from the LMS into the school district or institution-grade book. Also, as the curriculum lives in the cloud, teachers can assign homework even if students don't have the course software on their home computers.